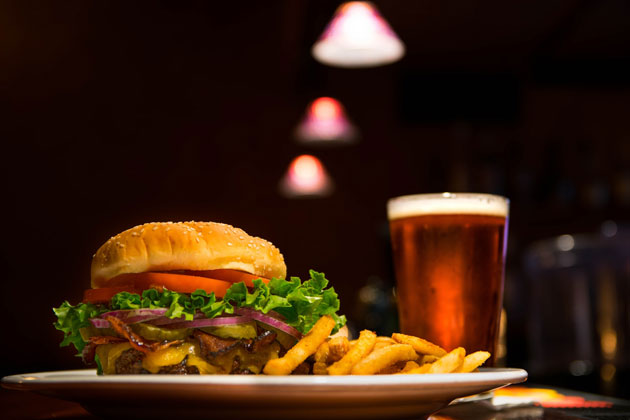 Sometimes the only thing that can make us feel good after a long day is a little comfort food. Cuisine smothered in cheese, sizzling Tex-Mex dishes, and hearty chicken fried steaks are just some of the items that we crave to soothe the soul. If you're in need of a little comfort food anytime this spring, check out these local hot spots.
As a great place to hang out with friends, you'll love the comfortable and unique atmosphere as well as the broad food and drinks menu. The Crispy Pastrami Sandwich, gnocchi, and Texas Quail are just some of the dishes that will bring a smile to your facias soon as you take a bite.
The tamales and enchiladas at Jacala Mexican Restaurant are legendary and have been voted some of the best in San Antonio over the years.
Chicken fried steaks, sandwiches, and burgers – the definition of comfort food – decorate the menu at Radicke's. The daily specials make them a great lunch hot spot, and their homemade bread adds to any dish you try.
The Pigpen has some great snack options to enjoy, but they end up on so many great food lists because of their Soul Food Sunday Brunch. Homemade biscuits, cheese grits, fried chicken, and silver dollar pancakes are just some of the favorites you'll see on the menu each Sunday.
Chicago Style Hot Dogs might be what made Wrigleyville Grill famous, but their menu has something for everyone. Come see why this local hot spot made it to Diners, Drive-ins, and Dives.
If you're looking for a restaurant that can turn up the heat when it comes to their recipes, the jerk sandwiches and braised beef oxtails at The Jerk Shack are what you should try.
If you're ever in need of a comport food pick-me-up, be sure to check out these San Antonio favorites. And if you ever need a team to help you with buying or selling a home, be sure to reach out to the Curtis Team at (210) 477-4854.