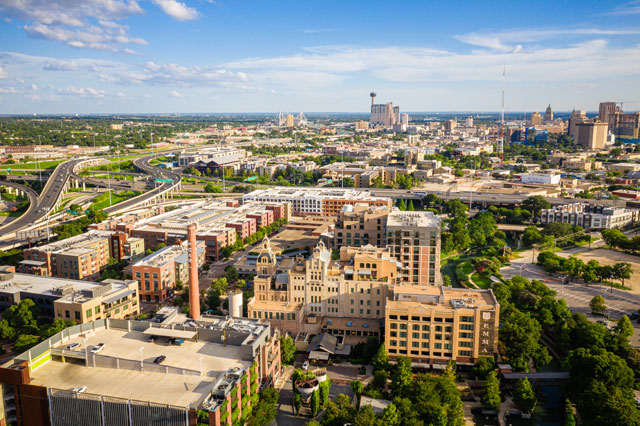 While 2020 may have just started, there are already plans being put into action for possible construction projects breaking ground in 2021 and not wrapping up until 2023. San Antonio's Pearl District has been turned into a popular hub for the city, and it could be the new site of a massive mixed-use development, furthering its popularity and solidifying its stance as an established neighborhood.
A proposal has been made for a $100 million project that would add apartments, restaurants, and retail storefronts to the growing neighborhood. The developers are currently awaiting rezoning approval for the 1.5-acre area bordered by East Euclid Avenue, East Myrtle Street, East Elmira Street, and East Locust Streets.
Many people are looking for easy access to the Pearl District, and the developer believes the mixed-use project, currently called Myrtle at Elmira, would appeal to a variety of residents and tourists. Bringing vibrancy and a variety of attractions that appeal to everyone is one way to stay relevant, especially when competing with burgeoning areas like the River Walk.
As San Antonio continues to bring new life to industrial parts of the city, there's gaining momentum for rebranding, reconstructing, and revitalizing some of the oldest areas of the community.
While the Pearl District would lose a construction company, a coworking space, a flea market warehouse, a production company, and a Pinky's Shaved Ice – all the buildings that would need to be torn down for the ten-story project – the community would gain so much. The current plans show space for 325 apartments, 14,000 square feet of space for restaurants and retail, and 400 parking spaces.
If the project gets approval from the San Antonio City Council, construction will begin early 2021 with an expected completion date sometime in 2023. It will be exciting to see how this project progresses, and if you're ever curious about what the latest news in real estate is, don't hesitate to reach out to The Curtis Team at (210) 477-4854.