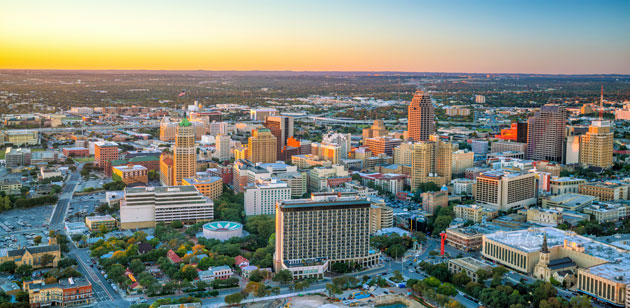 San Antonio's latest construction projects are creating a whir of craziness. The newest decade is sure to bring some new homes, apartments, and offices to the area, so let's take a look at what's projected and already underway.
Floodgate Apartments
A little over 60 units and 10,000 square feet of commercial retail space are scheduled to wrap construction late November of 2021. The project is located in the space next to Esquire Tavern and will be close to a $43 million investment.
Essex Modern City
A large mixed-use development is coming to Essex and South Cherry, and the project is estimated to cost $150 million if the project goes through. The construction is currently being held up with talks of turning the area into a quiet zone, but if the project is approved, it could include anything from office space and retail space to apartments, townhomes, and a food hall.
CPS Energy's new headquarters
McCullough and Avenue B will be the location where the new CPS Energy headquarters resides, and employees are expected to begin moving in as early as the summer of 2020. The $210 million hub is taking the place of where AT&T and Valero Energy Corp. once were.
Riverview Towers hotels
The Riverview Towers may soon be turned into hotels by Marriott and Westin. Seventy thousand square feet of the building will remain office space, but the remaining 210,000 square feet will be converted into hotel space, a restaurant, and a rooftop bar. The renovations will begin as early as next year, but there isn't any news on when the project would be wrapped up.
Jefferson Bank's new headquarters
Downtown is soon to be home to a 12-story tower headquarters for Jefferson Bank. The beginning of the construction will happen towards the first quarter of 2020, and some executives will begin moving to the new location as soon as April.
The Soto
The former Cavender Cadillac dealership is getting a facelift and will be turned into a six-story office space with about 140,600 square feet for tenants and retailers.
In the coming years, San Antonio will see a variety of new structures and redeveloped buildings that bring new life to the neighborhood. For any questions about where San Antonio is headed in the coming years or a more detailed look at San Antonio's latest construction projects, don't hesitate to reach out to The Curtis Team at (210) 477-4855.