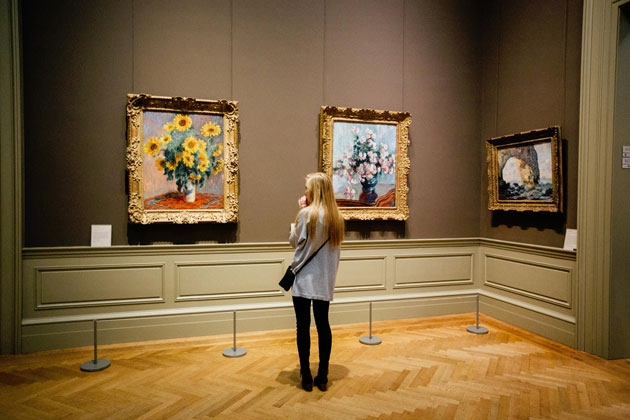 San Antonio is currently celebrating its third annual Museum Month, where members and employees at 15 San Antonio museums and cultural institutions will receive free general admission for two to any of the participating venues. In celebration of the great event, we decided to spotlight some of the amazing museums we have around the neighborhood!
THE WITTE MUSEUM
– 3801 BROADWAY ST.
The recently renovated space right on the banks of the San Antonio River is filled with history, storytelling, and interactive, family-friendly fun. There are new exhibits that are rotating regularly, so there's always something interesting to see when you stop by!
SAN ANTONIO MUSEUM OF ART
– 200 W. JONES ST.
Save those travel miles and travel the world by simply checking out the San Antonio Museum of Art! If you're fascinated by ancient Greek, Roman, and Egyptian art, the SAMA has the largest collection in the southern United States. With an impressive Latin American art wing, a contemporary gallery, and a comprehensive Asian art wing, there's not much you won't find here.
THE DOSEUM
– 2800 BROADWAY
Let your creativity fly here at the DoSeum! The exhibits are mainly centered around science, technology, and mathematics and are interactive, family-friendly, and environment-friendly.
THE BUCKHORN SALOON AND MUSEUM AND TEXAS RANGER MUSEUM
– 318 E. HOUSTON ST.
Step back into the times of the wild, wild west by checking out the historic saloon here. Explore animal exhibits unlike any other, browse the hundreds of Texas Ranger artifacts, and dine at a great cafe.
MCNAY ART MUSEUM
– 6000 N. NEW BRAUNFELS AVE.
If modern art is your calling, you'll love the collections featured at the McNay. There are over 22,000 works, one of the finest collections of prints and drawings in the Southwest, and a variety of paintings, photographs, and sculptures to check out.
We hope you and your family check out some great exhibits this month, and you may want to consider getting a pass, so you can enjoy all of the perks of Museum Month in San Antonio! If you have any questions about neighborhoods, activities, and events in our beloved city, don't hesitate to give us a call! We're happy to be your guides and help you navigate your way through San Antonio.